Welcome to my website
Spirit Guide portraits with communication recorded!
www.spiritdreams.co.uk
Peter Steedman, D.Hyp
International Medium, Intuitive Therapist, Psychic Energy Surgeon & Healer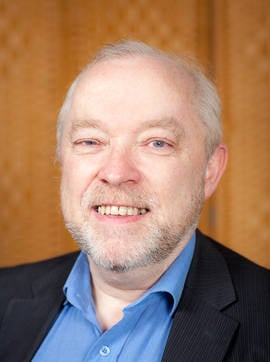 My name is Peter

Steedman and I am a Medium, Energy Surgeon, Intuitive Therapist and Soul Healer.
I have been working therapeutically and intuitively to facilitate positive change and healing in groups and individuals throughout the UK, Italy, Hong Kong, Spain, America and Canada for over 24 years.
A team of Spirit doctors work through me to bring healing to distress and imbalance within your body. They will help to bring you into balance, remove any unconscious blocks and work directly on your physical body to support specific areas and allow natural energy (Chi) to flow.
Being able to combine energy surgery, therapy and healing makes it possible to help with underlying issues as well as physical, making whatever I do highly effective at a very deep level.
I specialise in helping people with often complex, misunderstood or misdiagnosed emotional, physical and spiritual issues, which can manifest in problems that seem to resist all other treatments.
Please browse these pages for more information and if you have any questions or want to book an appointment please contact me.
Testimonial
It has been incredible experience working with you. Every session passed an invisible weight has been lifted up and I become lighter. I have been reading a lot of books and listening to inspirational speakers on how important is to be present in time and feel the power of now, however it has been difficult for me to do so in practice. Since we started my energy sessions I felt every time my spirit feel more free and I am now able to spend most days in now without regret of the past and worries of future and this is amazing, I hope I can stay that way forever. The improvement in my symptoms since the beginning is remarkable. Thank you very much for walking in my life path and all the care you have given and I think we all definitely need a lot more people like you in our earthy experience. Sherry P , Dubai, United Arab Emirates.
Thank you for 'staying with the process' even though I had only booked a half hour phone session. The depth of the work we did rather took me by surprise - I wouldn't have expected it to feel so 'natural' over the phone, or so focussed.
Now I feel more grounded and centred than I have done for some time....maybe never.
Anyway I am so pleased I followed my instinct to phone you. I will be in touch again when and if the time feels right.
May you continue to be blessed and give blessings through the work you do .
Leslie .D. UK
There are a lot of very lovely photos on this site. If yours is one of them and for whatever reason I haven't credited, paid or contacted you, then please let me know.